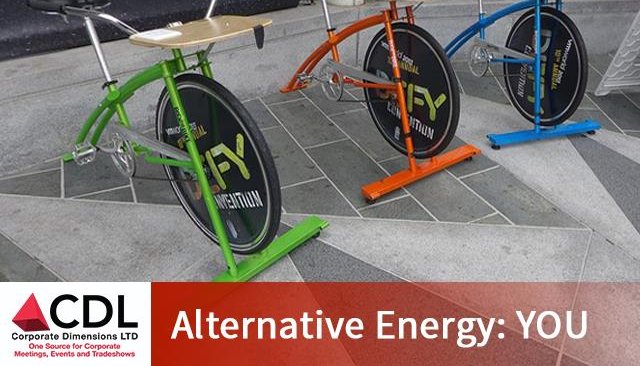 Looking for new, innovative and interactive ways to engage clients at a conference or to draw a crowd to a booth at a tradeshow? Welcome to "Charge Your Device with Pedal Power!" Now, with just the power of your legs, you can not only charge your mobile device but, you can get a mini work out too. Each of the Pedal Powered Knowledge Stations have the ability to charge up to eight (8) devices at one time, and still have enough energy left over to power a DJ Rig. And they are completely brandable – we can change the color of the frame and add your logo to the wheels.
Need a sponsorship idea to generate revenue?
How about a trade show booth traffic builder?