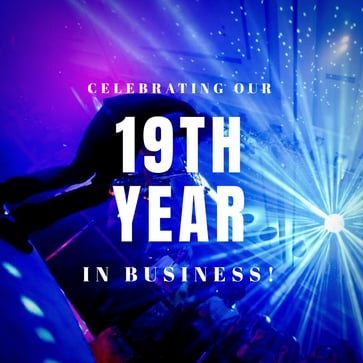 Thank You for 19 Fantastic Years!
Wow! It's hard to believe Corporate Dimensions is celebrating our 19th Anniversary in Event Marketing. It seems like just yesterday when we opened our doors for the first time and began our incredible journey.
What an exciting, fun-filled adventure it's been! We're so grateful to the many clients who invited us onboard as collaborators and strategic partners. Together, we've transformed entire markets based on strong brands, enduring relationships, and truly unforgettable event experiences. Thank you for your confidence and trust.
Thank you also to our amazing team. I'm proud of your knowledge and professionalism, your dedication to innovation, your impeccable execution, and your unwavering integrity in always delivering the very best to our clients.
We look forward to another great year with confidence and anticipation!
Judy Geriot
President | Corporate Dimensions, Ltd.