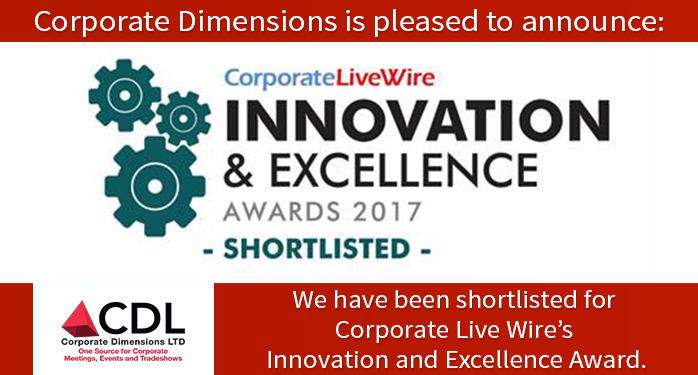 Corporate Dimensions recognized for Innovation and Excellence Award
Corporate Dimensions is pleased to announce that we have been shortlisted for Corporate Live Wire's Innovation and Excellence Award.
From the development and incorporation of cutting edge technology to the creation of forward thinking strategies, the Innovation & Excellence Awards honor and celebrate those businesses and firms who are creating a brighter tomorrow. The Innovation & Excellence Awards give recognition to businesses that are transforming their respective industries and the standard-bearers of excellence by continually setting industry trends as well as showing significant advances in terms of innovation and improvement. Past recipients honored are : Uber, Riot Games, Google, Microsoft and Airbnb.
Congratulations to our entire team for this outstanding achievement!