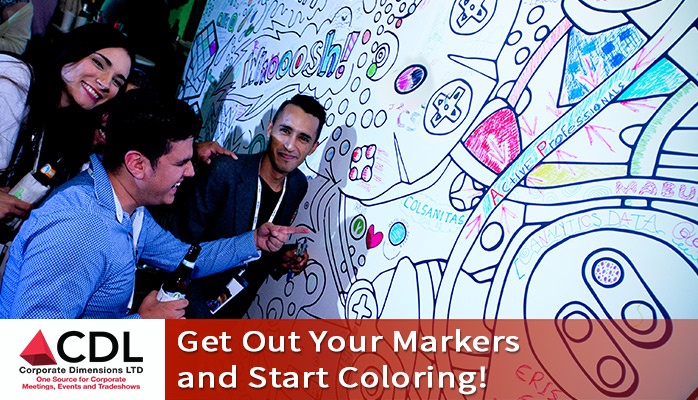 Looking for new ways to engage attendees are your next event?
Give attendees an opportunity to express their own artist creations on a larger than life canvas -- a fully branded Color Wall!
We can create color walls of all sizes. Walls can even be used as décor at your event; at the entrance to your customer appreciation event or even as a backdrop in the room. How about a color wall in your trade show booth? And we can even brand the walls using elements of your logo, your art; industry images, icons, people, you name it!
This is a great way to create attendee engagement and interaction.