Today's events landscape is crowded, and competition for attention is fierce. Creating "buzz" on the trade show floor is pivotal to drawing attention away from the competition, increasing traffic to your booth, and maximizing return on your investment in face-to-face marketing.
The most successful traffic builders incorporate your key marketing messages, provide attendees with a fun way to engage with your brand, and personally experience your value proposition. Here is one of our favorites.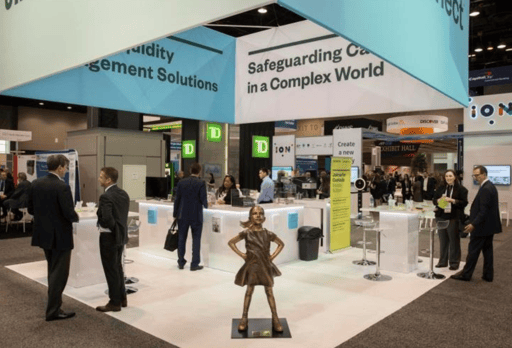 Visual imagery brings your story to life
Collaboration is a powerful way for people to engage with your brand. When you make them a part of the conversation, it becomes a meaningful and lasting connection.
Our client, an insurance services company, wanted to learn what attendees thought was their greatest challenge when planning for retirement. This would create an opportunity for the sales team to fully engage with them and share their robust portfolio of solutions.
Graphic Facilitation was the answer. Graphic Facilitation is the art of capturing important points from a discussion and modeling them visually in "real time."
Here's how it works. Throughout the event, our graphic facilitators literally bringing attendees' challenges to life on a large 30-foot wall. Armed with marking pens and a keen talent for listening and drawing, the graphic facilitators captured in quick, informal words and pictures the concerns and challenges raised by those in the audience.
When people saw their challenges brought to life, they were engaged and wanted to share their stories. Plus, they wanted to hear and identify with stories shared by others. Following the discussion, participants posed for a picture in front of their illustrated challenges, and CDL compiled the portraits into a digital photo album that was sent to the participants following the show.
Was it a success? In addition to engaging prospective customers and generating great leads, our client felt their conversations with prospective customers were both engaging and meaningful. They were confident that the one-on-one interactions would generate important results for their business.